Rebuilding: Choir
Dr. Douglas Olson has only been working as the director of the choir program at Sentinel for a year, but has been a director for "about thirty years." His experiences range from church choirs to children and youth choirs. He has spent the last six years teaching as well. Five of which he taught at college.
Olson was teaching in Tennessee when COVID became an issue and "[they] had to do everything virtually… There was no way to rehearse a choir virtually. On Zoom or any other platform you try, people can't sing together." Trying to find a solution ended with Olson rehearsing each section individually instead of the choir as a whole. He would sing certain parts of the song while his students were muted and singing along. When switching over to teaching at Sentinel, he started with a "weird schedule" which presented its own challenges. "Two and a half hours is too long for choir…with the alphabet cut in half, there's no way to balance the sound." 
The change in the program that came with a new director led to a slight drop in members, and when coupled with the effects of COVID, rebuilding the choir program is twice as hard. Olson stated, "our numbers are almost what they were from the year previous…we have 27 incoming Freshmen in choir this year." For Olson to bring the choir program back that quickly is extremely impressive and speaks volumes about the bright future Sentinel's choir has. Students have described Olson's teaching as, "a fun way of doing things… He's stern, but he's also lenient." 
Autumn Harguess (Junior) said that she's been in the choir "since [she] was seven…. after COVID started it changed a lot," She went on to explain how difficult it was dealing with masks while singing, as it made the proper singing form more difficult. However, she also expressed her understanding and stated that she saw the need for it, "Mother Nature is not something that we can control… we just have to adapt to it." She also believes that everyone at Sentinel is very lucky to even be able to have a music program. Autumn, although she struggled, does feel that COVID taught her some valuable skills while performing. Patience being one of them. 
Jae Coelho (Junior) has been in choir for about 4 years. She said that after COVID became such a prominent issue, "Choirs were a lot smaller. Usually, a choir is around 50 people. Last year we only had like 15 kids at most." The drastic change in numbers can be attributed to both students dropping the class due to schedule changes and also because of the student body being split in half. As school comes closer to normality, the number of students has almost doubled, bringing it up to about 25 students in a class. Which is definitely an improvement and gives hope for the future of the school's choir. As the program continues, and more students join, there is less of any issue with, "sections falling behind, it sounds a lot better with more people." 
Dr. Olsen has his work cut out for him with rebuilding the program, but with students who are passionate about signing and with his many years of experience, he is off to a great start. Sentinel's choir is definitely one to admire.
About the Contributor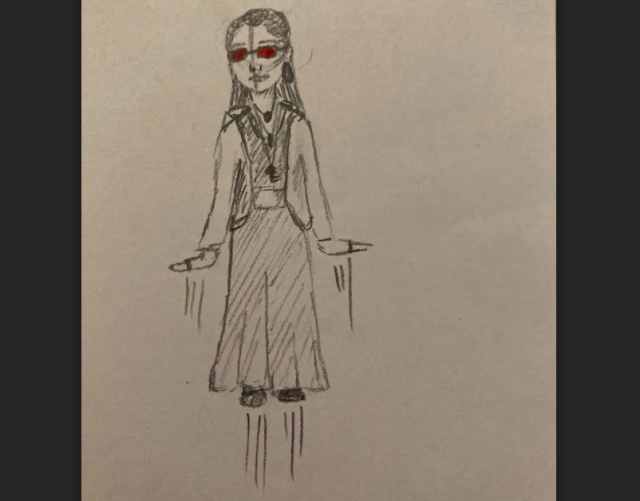 Harper Jontow, Editor
I guess I'm an editor. Good luck y'all